Recipe Cards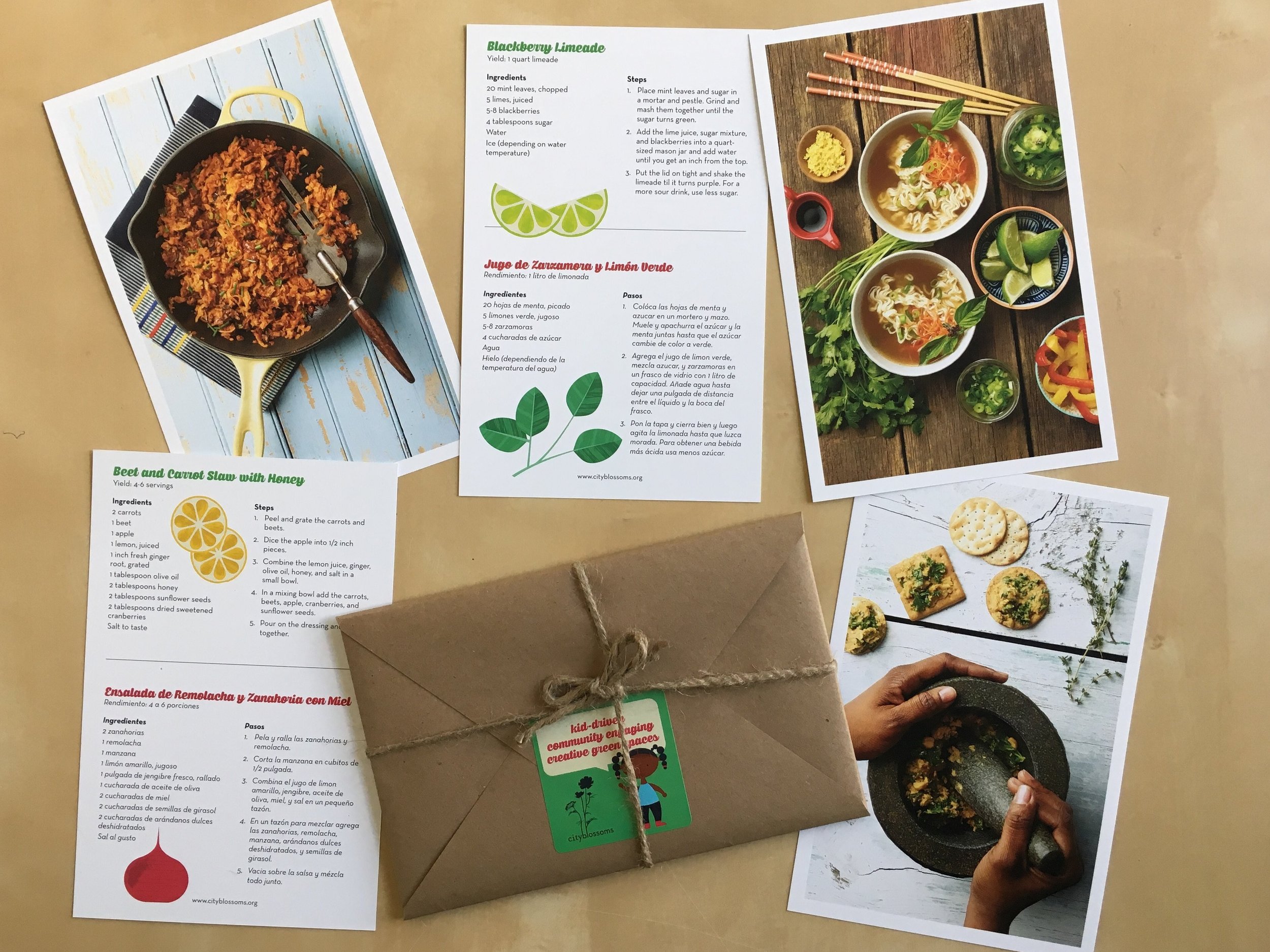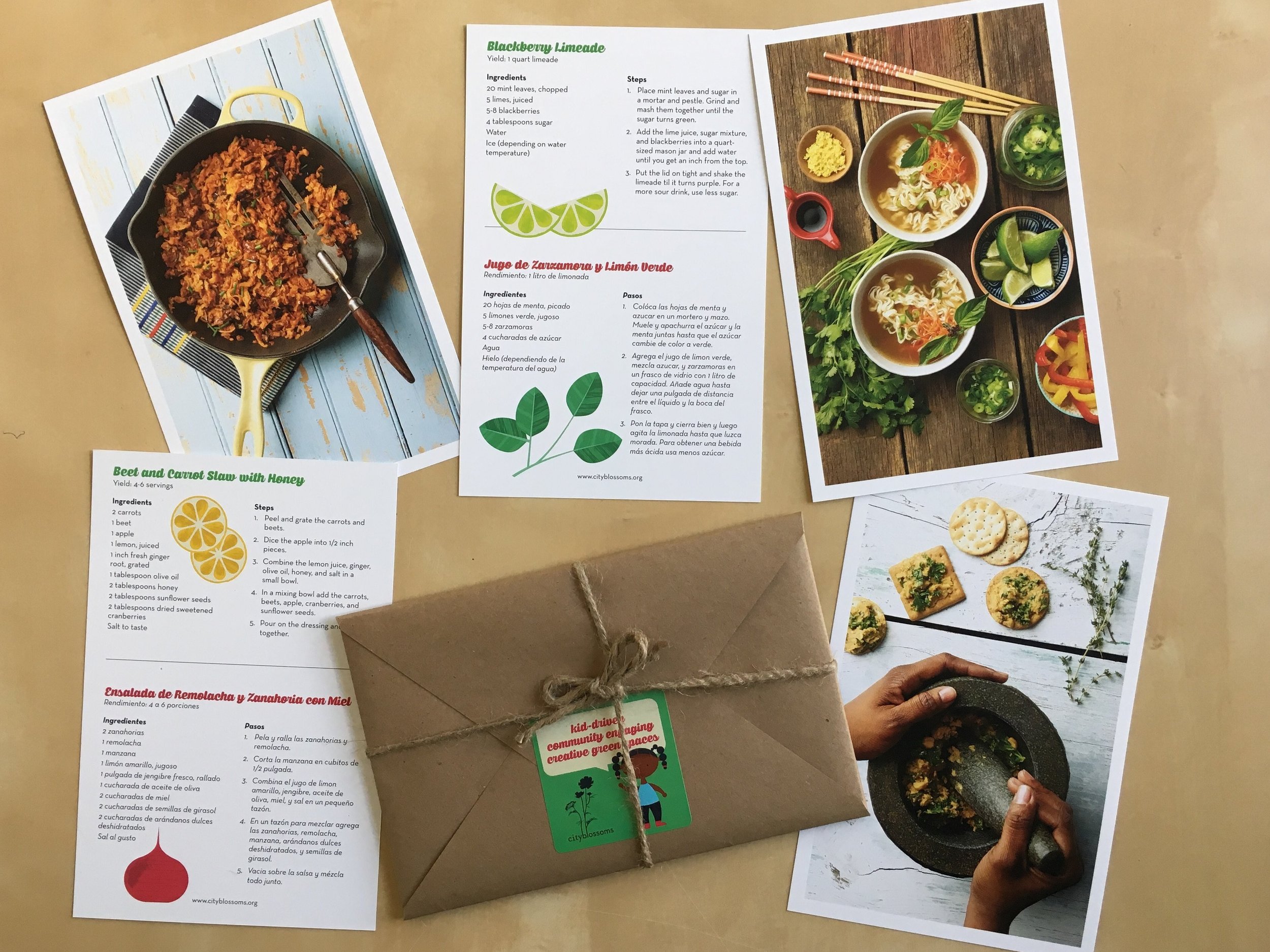 Recipe Cards
This set of 10 recipe cards comes pre-wrapped as a great gift for a fellow cook - or a treat for yourself! Each card features a high quality photos of the dish and bilingual (English and Spanish) instructions on the back. Recipes included are:
Kale and Chickpea Spread
Garden Ramen
Sweet Potato Hash
Beet and Carrot Slaw with Honey
Summer Rolls
Squash Ribbon Salad
Chive Pancakes
Radish and Savory Cream Spread Bites
Collard Greens Salad Wrap
Blackberry Limeade
These recipes are designed to be kid-friendly for cooking with young chefs, but satisfying for palettes of all ages.